Shivam Homeopathy aims at providing a permanent cure of the illness without any surgical treatment. We believe in a holistic approach of treatment including both the mental and physical dimensions of an individual. We always prefer to stay updated regarding the latest advancements in homeopathy remedies. Our focus is fostering healthy and friendly relationships with our patients. Our team is truly dedicated to serve the best homeopathy treatment to our clients.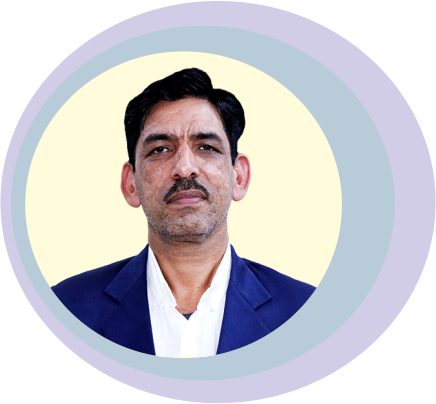 Rapid Gentle Permanent Cure
"I am Dr. RN. Jangu, (B.H.M.S.) an experienced medical practitioner since 2002. Over the years as Homeo Physician, I have been operating Shivam Homeopathy Clinic for treating various acute and chronic diseases using homeopathy remedies & treated over 4,85,000+ patients from different places. At our center, I have successfully medicated hemorrhoids, fissures, fistulas, skin and allergy problems, thyroid and internal problems in both men and women. With years of experience, I have a profound understanding of homeopathy remedies, enabling me to effectively cure patients avoiding any undesirable effects."
Dr. R.N. Jangu
(Homeopathy Specialist)
Homeopathy is discovered by Dr. C. F. Samuel Hahnemann in 1796 in Germany. He was famous allopathic doctor in (M.D.). He was in medical practice 1779- 1792. Hahnemann was dissatisfy with treatment because after sometime disease appear and there was no permanent cure.
In 1790 Hahnemann translating cullins malaria medica from English to german cinchona farlc malaria because of its bitterness & toxic effect of stomach. He was not satisfied with this statement. He ingested cinchona juice twice daily for few days and after some time similar symptoms like malaria fever the…
He experiment on other individual also. He found that in a healthy person the medicines produce symptoms very similar to what they cure in disease individuals. In 1796 after six years of his 1st experiment he published an article and then his new doctrine of similia simisimilitus curentus (Like Cure Like). In 1796 was the year of the birth of Homeopathy.
Homeopathy is Greek derivation where homoeos mean similar and pathos means suffering. According to this choice of medicine must have the capability of producing most similar symptoms of disease to cured in healthy person. Basic principle of homeopathy we give a medicine similar single and minimum dose, so it gives no side effect.